ASA STUDENTS
Welcome to the Acoustical Society of America student website! This site was conceived by the ASA Student Council and is meant to serve as a source of information and a point of contact for students and young scientists interested in acoustics and related fields. Within this site you will find information about the ASA Student Council, the ASA itself, and activities that are geared towards students. You can also learn about the various ways in which students can get involved in the Society, and how to make the most of the information on the upcoming meeting of the Acoustical Society of America. Be sure to check the Latest News for ASA Students to sync up with last minute news before you head to the next ASA meeting, and note the Facebook Page and Live Twitter Feed from the Student Council during the meetings.
INTRODUCTION TO ASA
The Acoustical Society of America is "the premier international scientific society in acoustics, dedicated to increasing and diffusing knowledge of acoustics and its practical applications." So what does this mean to you as a student, aside from the many hours spent reading the Journal of the Acoustical Society of America? Actually, quite a bit!
MEETINGS
The ASA holds two conferences per year, one in the Spring and one in the Fall. Students are encouraged to attend and present at the conferences. Registration for ASA student members with current ID cards is $50 if you register in advance of the conference. Otherwise onsite registration is $90 for student members. For non-member students (with current ID cards), the conference registration fees are $90 for advance registration and $130 for onsite registration. The meetings are known for their relaxed and friendly atmosphere, as well as their high level of scholarship, and Society members are always eager to meet and talk with students. During the semiannual conferences, the thirteen Technical Committees also hold their own meetings. The Technical Committees (TC's) provide a "home base" for Society members, while they arrange the various technical sessions and promote development in their respective fields. Students should attend these TC meetings to become more familiar with the inner workings of the society. While at the meeting, there are plenty of activities and tons of information available for students. To learn more about the specific opportunities available, check out the pages on this site. One great way to really engage with the Society during the meeting is to wear the ASA Student Member sticker, which is included in the student registration packet. Although the sticker is optional, the goal is to facilitate networking between students and other members of the Society.
GET CONNECTED!
Curious what ASA has in store for students both at and outside meetings? Like us on Facebook or follow us on Twitter to connect with other students and receive periodic updates, announcements, and news.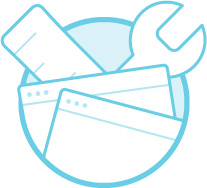 BECOME AN ASA STUDENT MEMBER
If you are interested in becoming an ASA member, or if you would like more information, visit the membership page on ASA's main site. If you still have questions, you can email a Student Council member in your field of interest or contact Elaine Moran [asa@acousticalsociety.org], the ASA Office Manager.
STUDENT MEMBERSHIP REQUIREMENTS
At least half-time enrollment in an accredited college or university
Graduate or Undergraduate status
$45 annual dues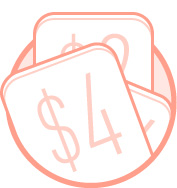 BENEFITS OF STUDENT MEMBERSHIP
Online access to the Journal of the Acoustical Society of America (JASA)

Easy online application and renewal

Discounted pre-registration for ASA meetings

Discounts on acoustics-related books and products

Participation in local/regional chapters

Networking, school- and job-hunting tools

Interaction with active members of the academic and professional community

Opportunity to learn about cutting-edge developments in your field of interest

Development of life-long relationships with peers
Meet our ASA Student Council Chair!
Student Council Chair: Chris Jasinski
Location: University of Notre Dame
E-mail: cjasinsk@nd.edu
Chris is currently pursuing a PhD in Aerospace Engineering at the University of Notre Dame, where his present research investigates the acoustics of wind turbines. Prior to arriving in South Bend, he completed both a B.S.E. in Acoustical Engineering and a B.M. in Percussion Performance at the University of Hartford, and is now an active performer in the Chicago and Indiana regions. In addition to his work with concert hall acoustics, a few career highlights include a performance at Carnegie Hall in New York, a summer spent performing at Hershey Park, an Eastern-US tour with his Celtic band, the Jolly Beggars, and several months spent working at NASA Langley Research Center focusing on acoustical properties of turbofan jet engine nacelles.
As well as his eclectic interests in music and acoustics, Chris is an avid ice hockey player and skier, and enjoys traveling and participating in programs such as Engineers Without Borders.
Check out the rest of the student council on the Student Council page!
TECHNICAL COMMITTEES
The ASA is subdivided into thirteen technical committees covering a broad range of acoustics.
The Technical Committee on Underwater Acoustics is concerned with both natural and anthropogenic sound and its generation underwater; and the propagation, reflection and scattering of sound in the underwater environment including the seabed and the sea surface. The...
read more